Upcoming Events
Click here

to download the 2017 NCalSBA Calendar!
Note that this printable calendar
will not be updated
during the year so check this page often for up-to-date details!
Please Note: Reservations for events are non-refundable.
However, if you are unable to attend, you may transfer your reservation to another participant.
Meanwhile, please be sure to visit our Exhibits page for information about any exhibits we have coming up. And be sure to check out the Other Events page for exhibitions and other activities in which our members participate. And don't forget to watch for Calls for Entries deadlines!
2017 Board Meetings
All members are invited to attend our board meetings.
Contact the president (president@ncalsba.org) for details of location.

Saturday, April 22, 10 – 2, Los Altos

Saturday, July 22, 10 – 2, Muir Beach

Saturday, November 18, 10 – 2, San Francisco

---
Jasper Ridge Wildflower Hike with Eliza Jewett-Hall

Jasper Ridge, Woodside
Friday, March 24
9:30 a.m. – 12:00 p.m.
Join member Eliza Jewett-Hall for a chance to tour this amazing preserve! Jasper Ridge is a Stanford-owned 1,200-acre reserve dedicated to research and education. With its varied terrain and ecosystems, Jasper Ridge has a remarkable diversity of native species, and is known for its spring displays of serpentine-associated wildflowers.
Details to follow.

---
Doing a Plant Study in Graphite and Watercolor

Instructor: Maria Cecilia Freeman
Saratoga
Tuesday, March 28
10:00 a.m. – 3:00 p.m.
Join member Cissy Freeman for this workshop!

Practically sold out… contact Celia Bakke to see if there's still room


(Click on the image to see more detail!)

---
Framing and Matting Workshop

Instructors: Sally Petru and Walter Denn
Oakland
Due to poor signups, this class has been cancelled.


We may try to offer it again at some other time.
---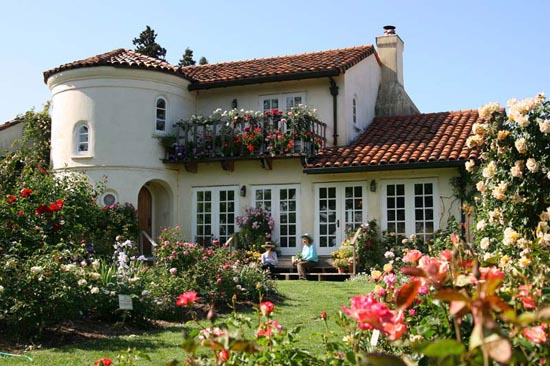 Healdsburg
Saturday, May 6
11:00 a.m. – 4:00 p.m.


In May the roses at the beautiful Russian River Rose Company in Healdsburg will be at peak bloom. On Saturday, May 6th, a group of us will gather at this nursery to learn about roses and to sketch and paint them. The nursery has over 650 varieties of roses: ancient and recent introductions, climbers and miniatures, species and 'found' roses. In addition to selling roses, the nursery harvests blossoms to produce rose oil and rose water. We will plan to meet there at 11 am. People should bring sketching and painting materials, a small folding chair, attire for a sunny day, and a fine lunch. Carpooling is important because of limited parking at this busy time.
Please contact Bernard Halliwell to reserve space for this special event. More details about the nursery can be found at Russian River Rose Companywww.russian-river-rose.com.
---
Creating Interesting Textures with Ink and Charcoal Dust

Instructor: Ellie Yun Hui Tu
Monte Sereno
Thursday, May 11
10:00 a.m. – 3:00 p.m.
Join member Ellie Yun Hui Tu for this workshop!
During the class, we will render 3 textures (apple, banana, black kale) using ink, brush, bamboo pen, luffa, charcoal dust, each in a 2×2 inch square. Details to follow.



---
Bonsai Garden Tour and Sketching Day
Bonsai Garden at Lake Merritt
Friday, May 26
10:00 a.m. – 2:00 p.m.
Limited to 12 Visitors!


Oakland's Bonsai Garden at Lake Merritt has 90 of the finest bonsai on the west coast.
A docent will discuss the history of the garden, and how miniature redwoods, maples, junipers, oaks, cedars, are shaped with long term care to reflect the shape and style of mature, full-size trees, all exhibited in uniquely shallow containers. 
Bring your lunch and sketching pads, and enjoy this beautiful collection. 
Admission is free.
$5 suggested donation for the tour. 
RSVP: Walter Denn
General Information at: Bonsai Garden at Lake Merritt 
Click here for a List of Trees

---
Circle Oak Ranch Conifer Garden Tour and Painting Day
Petaluma
Saturday, September 2 (
NOTE NEW DATE!

)
10:30 a.m. – 3:00 p.m.

Details to follow!
Questions? Please contact Bernard Halliwell or Kristin Jakob.

---
Heirloom Expo
Santa Rosa
September 5 – 7
Don't miss this fabulous fruit and veg extravaganza!
Details to follow.



---
General Member Meeting,
September 16

(Sorry for any confusion!)

Save the date! Details and location to follow
---
ASBA Annual Conference, October 11 – 15, Filoli and San Mateo
Save the date! We're co-hosting so plan to be there!
Lots more info to follow.
---
Silverpoint Technique

Instructors: Bernard Halliwell and Kristin Jakob
Muir Beach
Saturday, November 4
10:00 a.m. – 4:00 p.m.


Leonardo used silverpoint and so can you. Perhaps this day will get you started.
Silverpoint is an elegant and delicate drawing technique first used by medieval scribes. The technique became popular in the Renaissance and then declined with the advent of graphite pencils. It is still relevant today, however, for those would like to have the feel of a delicate drawing. One draws with a piece of wire on a surface that has been coated with gesso or some sort of primer to give the surface a slight tooth.
Bernard Halliwell and Kristin Jakob will explore silverpoint on Saturday, November 4, 2016 in Muir Beach. There will be a $15 fee for materials, which will be provided. In addition you should bring a fine lunch. Directions will be sent out a week beforehand.
Please contact Bernard Halliwell or Kristin Jakob to reserve a space.
Note: Image by Lord Frederic Leighton


---
In the Works
With the conference coming, we've scheduled less chapter events this year. Next year we'll be back to our full calendar.
Meanwhile, if there is something you'd be interested in that we haven't considered, please let us know!. And be sure to check back often for updates!